Best-selling author and neuroscience expert Mark Waldman developed a powerful tool to stop the brain from ruminating on problems, fears and weaknesses, the C.R.A.P. board; which stands for Conflicts, Resistances, Anxieties, Procrastination and any other "problem" you think you have.


Mark recounts how he developed the strategy:
"I created it one day flying back from a multi-city speaking tour in Texas. It was an incredibly successful tour, and I even received a Distinguished Speaker award from the Mind/Science Foundation.




As I boarded the plane to return home, I expected to feel tired, but instead I was immersed in a deep feeling of depression. Why depression? It didn't make any sense, and I wondered, "Am I still walking around with a ton of unconscious and unprocessed crap? I took out a sheet of paper, wrote down every negative thought and feeling I had. I wrote down all my weaknesses, my failures, and disappointments and I continued until I filled the entire "sh*t" of paper.




Then I sat back in my chair, exhausted, and feel into a deep state of relaxation. As I did so, I started to neutrally gaze at all my words. After about five minutes, the words on the page began to lose their meaning – their emotional impact. I saw that a lot of my negative thoughts were minor and that many of them were more related to old memories than my present situation. I began to actually feel euphoric, and all of the negativity disappeared.




What happened? I didn't realize it at the time but I was doing a variation of a well-established technique that has 30 years of cognitive therapy research behind it. I decided to look into the neuroscience of observing negative thoughts and found substantial evidence showing that you can actually turn off the negative emotional circuits in your brain by being mindfully observant of them. In fact, your brain functionally disconnects from any worry when you deeply relax and observe it on a sheet of paper! I wrote "CRAP BOARD" at the top of my paper and posted it next to my work computer to remind me that my negative thoughts weren't real."



First, make a list of all your insecurities and weaknesses, real or imagined. Then, take a deep breath and ask your intuition for even more things to add to the pile of self-doubt. Next, add all the weaknesses and shit you think other people would say about you. We want to make that stack of CRAP nice and high before we put it somewhere prominent and humiliate it by not taking it seriously.

Put your paper in front of you and relax as deeply as possible as you gaze at it like a calm weirdo. As you gaze, yawn, slowly stretch, and if you are comfortable doing so, gently stroke your hands and arms (it stimulates areas in the brain relating to self-confidence and it turns down activity in your limbic emotional areas). You should immediately notice your negative thoughts and feelings fade away like a fart in the wind.

Now hang that masterpiece somewhere special where you'll see it a lot.

DON'T YOU DARE THROW IT AWAY.

(Sorry to shout. It's just important, you see.)

If you do, your unconscious mind will start to ruminate on all that negativity. But when it's on a sheet of paper, there is a neural "disconnect," as if your brain knows that your crap is safely tucked away and on hold.

When those negative thoughts inevitably come creeping back in, quickly jot them down on your C.R.A.P. board. Because, as topsy-turvy as it may seem, seeing them written down is definitely going to make them quiet down.

And don't forget to talk to your old memories and tell them to shut up. Those memories may always be creeping around, but you certainly don't need to give them royal treatment. You don't have to listen to them. You don't have to believe that they are true.

Instead, roll out the red carpet for your top 3 most deeply held values for your day. Focus on those and the new beliefs you want to embed into your memory.
2-3X Your
Learning Speed
The new science of lock-picking your brain-activity like a felon.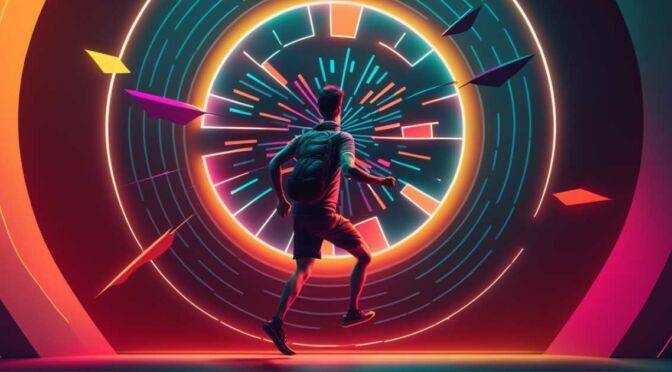 Forbes dropped a nice article by Steven Kotler on how to uncover your passion and purpose. Living with purpose is
Read More »